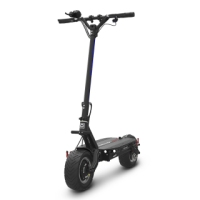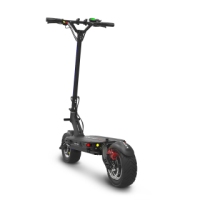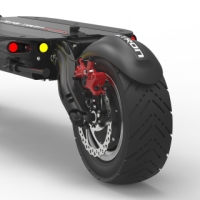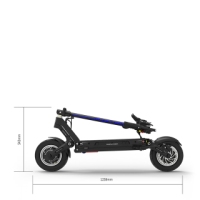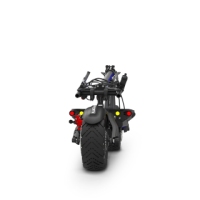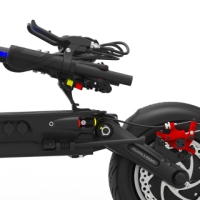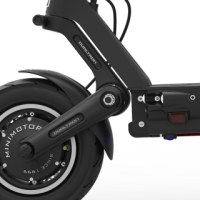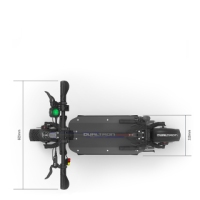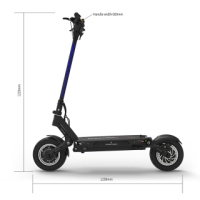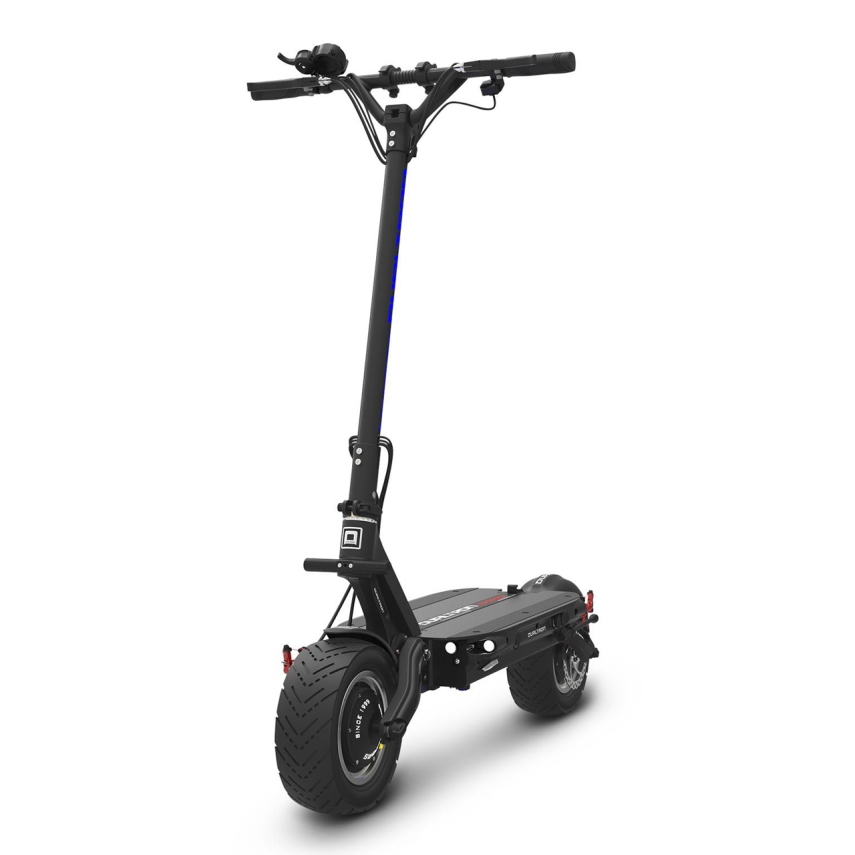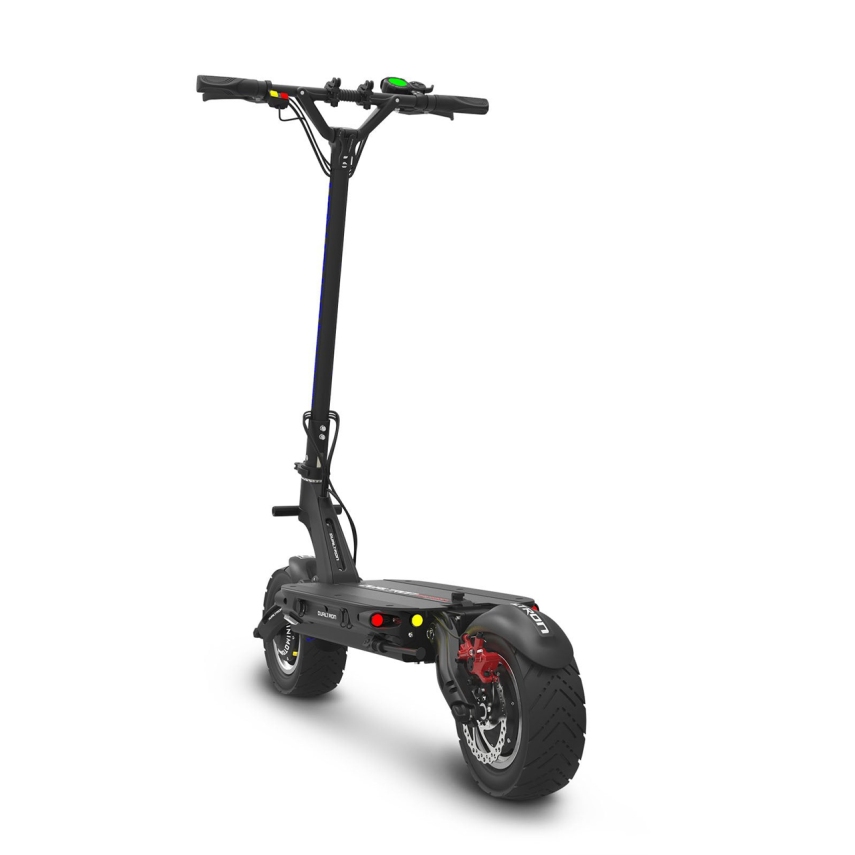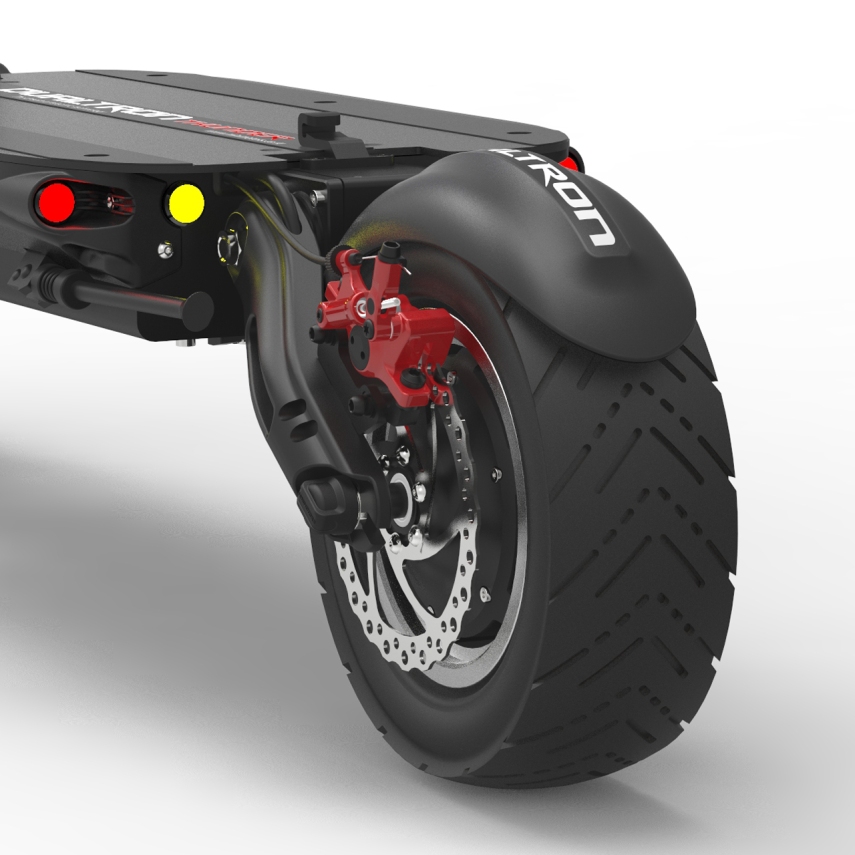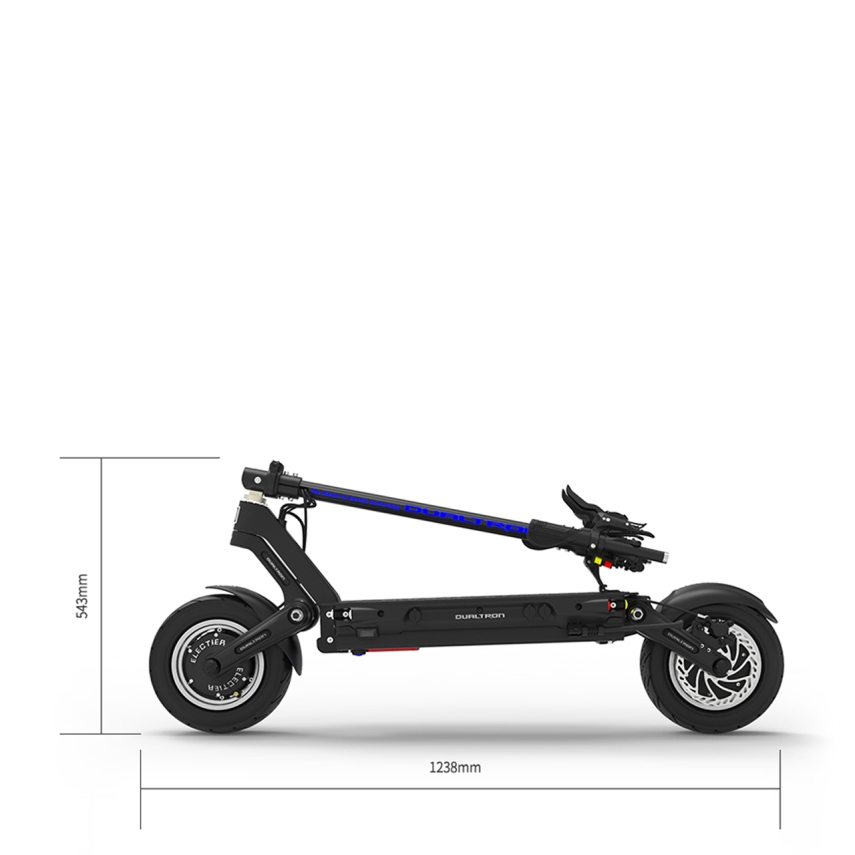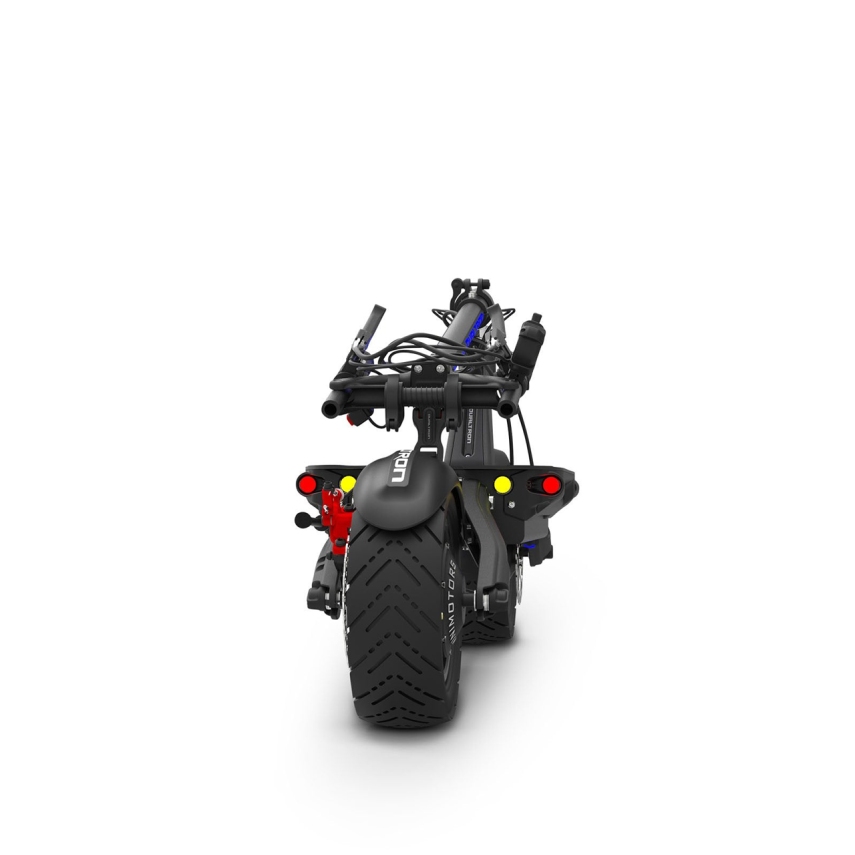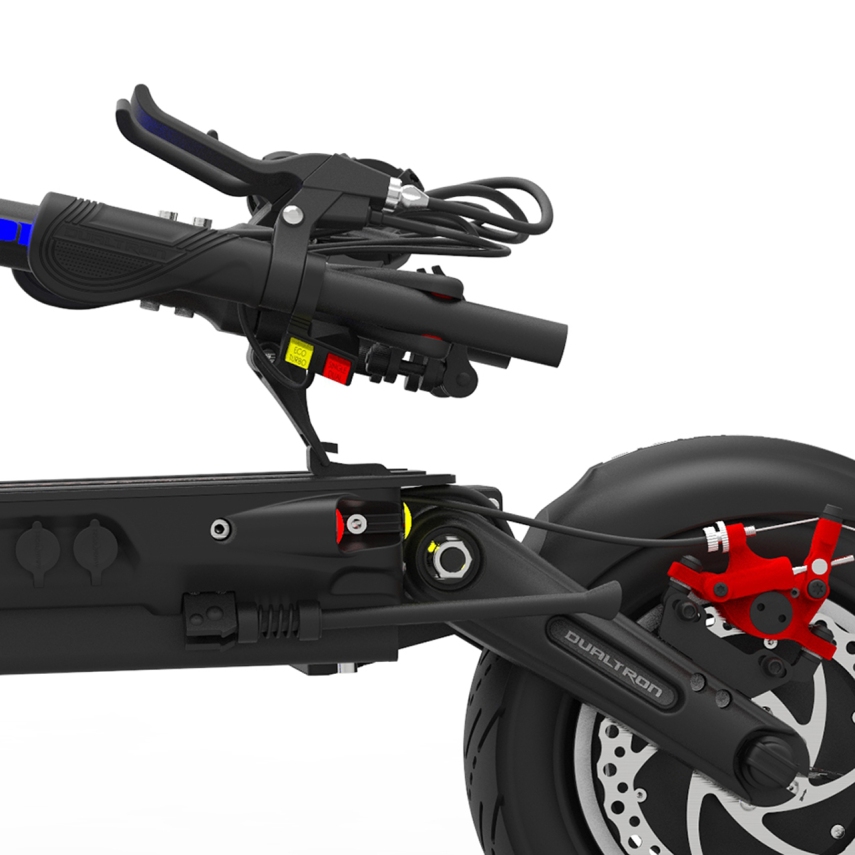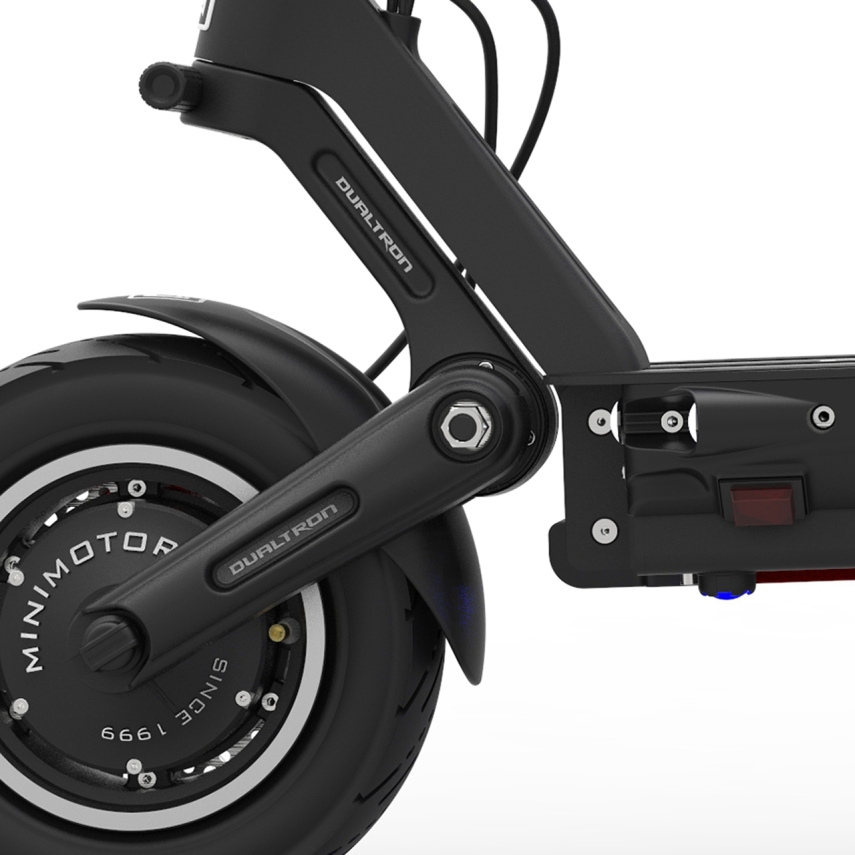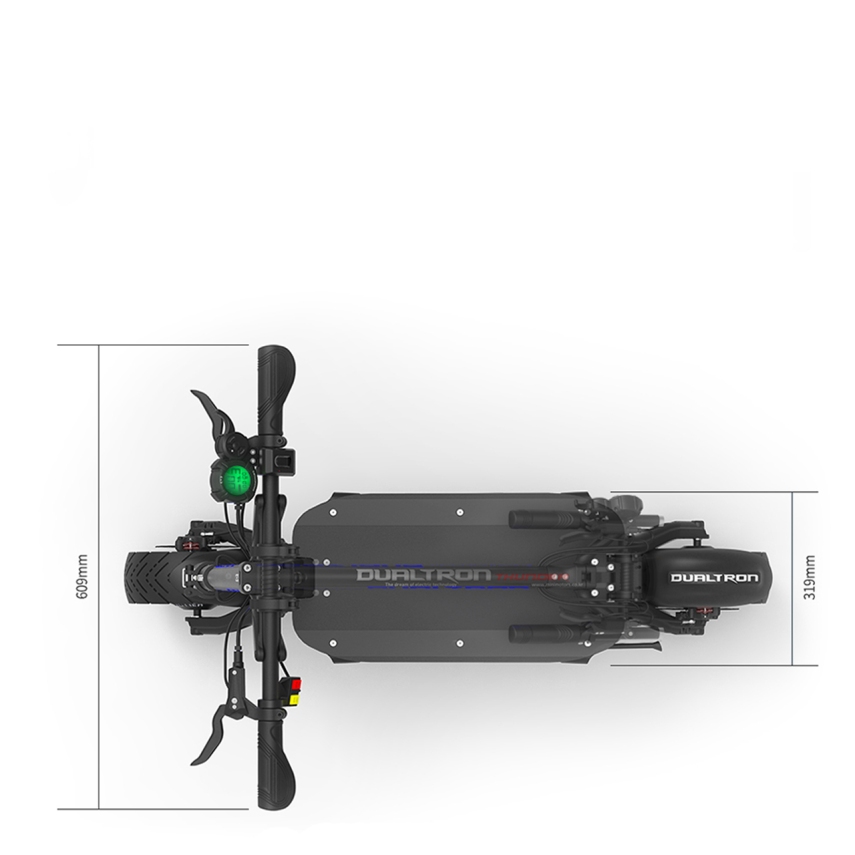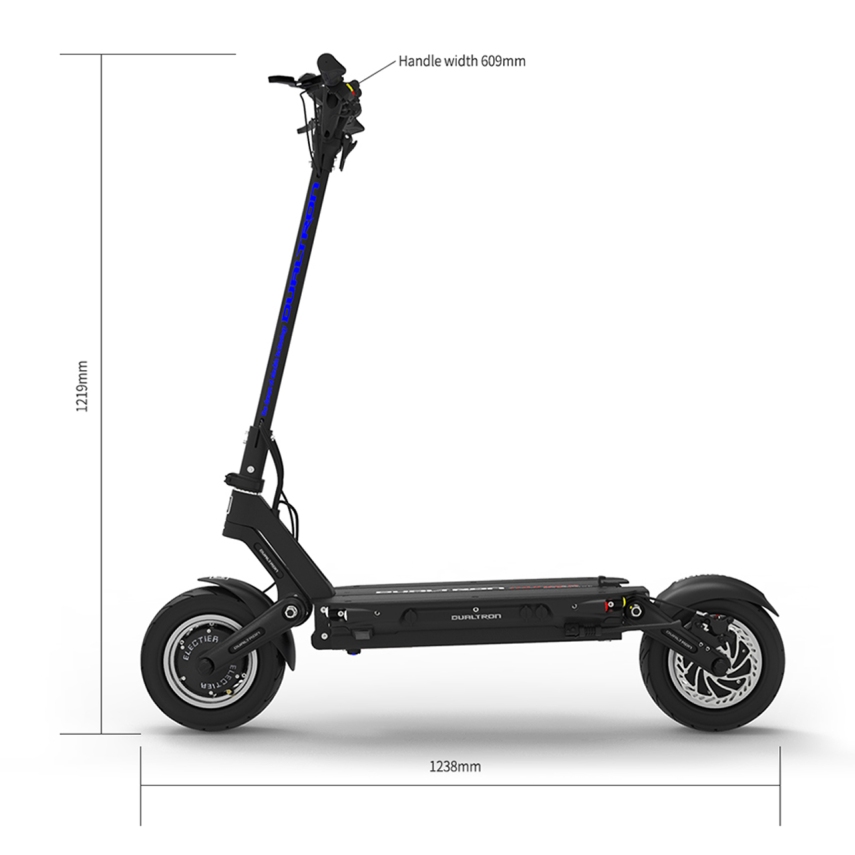 minimotors
Dualtron Thunder rafhlaupahjól
ATH: Viðtakandi greiðir burðargjald.
Motor: 2400 watt (MAX 5,400 watt BLDC) dual hub motor
Battery: 60 volt - 35 Ah - 2,060Wh - LG 3500 cells
Charge time: 20 hours with standard charger, 10 hours with 2 standard chargers, 5.3 hours with the quick charger
Max kilometers: 120 km (kilometers may vary depending on rider weight and road conditions)
Max Speed: 25 km
Climbing Grade: 47% or 25 degrees depending on rider weight and state of charge
Braking System: Hydraulic brakes with ABS standard and 160mm disks
Max Load: 120 kg
Scooter Weight: 35 kg
Product Material: Frame and Handle are aviation grade 6082-T6 aluminum alloy, the shaft is SCM440 steel, and plastic covers
SJÁ MEIRA UM VÖRU
Heimsend­ing
Frí sending á pöntunum yfir 12.000 kr*. Afgreiðslutími pantana er 0-1 virkur dagur. *Viðtakandi greiðir burðargjald af rafhjólum og rafhlaupahjólum.
Greiðslu­mát­ar
Boðið er upp á að greiða með greiðslukortum frá Visa, Eurocard/Mastercard, Amex og með Síminn Pay eða Netgíró.
14 daga end­ur­greiðslu­frest­ur
Varan skal vera ónotuð, henni sé skilað í góðu lagi, í upprunalegum umbúðum og að greiðslukvittun fylgi með.
UPPLÝSINGAR
TÆKNILEGIR EIGINLEIKAR